VMDAS and VPSA Board Members
The VMDAS executive is elected at the association's annual general meeting. The executive serves as the VPSA's board of directors.
President: Dr. Alison Harris
Dr. Alison Harris is a radiologist and UBC clinical professor with a special interest in abdominal imaging and genitourinary intervention. She began her career in England and joined VCH in 1999. In 2007 she became the medical head for the Abdominal Division; she was awarded the UBC Burhenne Scholarship in Radiology from 2009 to 2013. She served as the president of the BC Radiological Society from 2017 to 2019 and has also participated in Doctors of BC's Medical Imaging Advisory Committee, its Guidelines and Protocols Advisory Committee, as well as its Negotiations Forum.
Alison has been a member of VPSA's Engagement Working Group for several years. She was involved in the appreciative inquiry work that led to the report on women physician leadership and now serves on the Diversity, Equity and Inclusion Working Group. She is excited to be part of the board and to working closely with the physician and allied health community. Her goal is to build on already existing structures and develop new initiatives to improve collaboration across the multiple groups and health authority leadership.
Vice President: Dr. Ka Wai Cheung
Dr. Ka Wai Cheung is a clinical associate professor of emergency medicine. She joined Vancouver Coastal Health in 2008, working now at Vancouver General Hospital and UBC Hospital. In 2010, she graduated with a Master of Public Health from Johns Hopkins University, and she has an interest in health education and quality improvement. Dr. Cheung believes that high-quality patient care can only occur with a supported professional environment built on strong and healthy relationships.
Over the last several years, she has been a member of the VPSA Engagement Projects Task Group and has developed a deeper appreciation of VPSA's efforts to engage and empower professionals. She has also enjoyed working with Doctors of BC members to help develop provincial guidelines, and is a member of the newly created Doctors of BC section of emergency medicine's equity, diversity and inclusion subcommittee.
In partnership with VCH, she had the opportunity to help produce a smoke-free premises policy video that was awarded a VCHA People First Award. Dr. Cheung has collaborated nationally and internationally with other researchers. She is thrilled to be part of the board and to learn from and serve the members.
Treasurer: Dr. Adam Meneghetti
Dr. Meneghetti is an Associate Division Head of General Surgery and an Assistant Program Director for the General Surgery Residency Program. He has held several leadership positions at VCH that have helped foster a relationship with health authority leadership as well as positions responsible for promoting physician leadership. Strengthening community and promoting physician involvement in the community have been important priorities in his career.
Acting Secretary: Dr. Michael Nimmo
Dr. Michael Nimmo is the Clinical Associate Head in the University of British Columbia (UBC) Department of Pathology and Laboratory Medicine. He has been a member of the department and a pathologist at the Vancouver General Hospital and Health Sciences Centre since 2000. He obtained his MD in 1995 and then went on to complete his general pathology residency, both at UBC. Prior to obtaining his medical training, Dr. Nimmo trained and practiced corporate law for several years.
Since his initial UBC clinical faculty appointment, Dr. Nimmo has demonstrated excellence through his dedication to academic activities, particularly teaching. His teaching activities are extensive, spanning from the Bachelor of Medical Laboratory Science (BMLSc) program within the Department of Pathology and Laboratory Medicine to the MD undergraduate program and to clinical integrated training for residents. He has won several awards, including the UBC Killam Teaching Award, the Dr. Melvyn Bernstein Resident Teaching Award, the BMLSc Graduates' Choice for teaching excellence and the UBC Medical Alumni Association Wallace Wilson Leadership Award.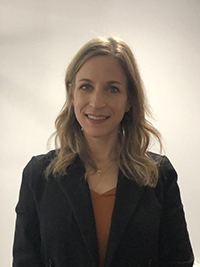 Member at Large: Dr. Debra Miller
Dr. Miller graduated medical school at the University of Toronto in 1998 and completed her residency in psychiatry at the University of British Columbia in 2004. She is a hospital-based psychiatrist at Vancouver General Hospital who works on an inpatient short-stay unit in the Segal building and on the VGH consult liaison team. She enjoys teaching UBC medical students and residents as part of her everyday practice. She is currently the Consult Liaison representative to the BC Psychiatric Association.
Past President: Dr. Eric Yoshida
Dr. Eric Yoshida is a professor of medicine at the University of British Columbia and the past head of gastroenterology at UBC and  VGH.  He is also the former medical director of BC's Liver Transplant Program and remains a part of the program.  Eric has been a member of the Canadian Association for the Study of Liver (CASL)'s governing board since 2002 and was its president from 2008-10.  He is the chair of Medical Advisory Committee of the national Canadian Liver Foundation and the founding chair of the Royal College of Physician and Surgeons of Canada's Diploma in Hepatology Committee.
Eric is the editor-in-chief of CASL's new journal, the Canadian Liver Journal, and serves/has served as an associate editor and editorial board member of several well-known liver disease/gastroenterology journals.  He is also a volunteer specialist consultant for Medecins sans Frontiers and was a volunteer physician for the 2010 Vancouver Winter Olympics, the 2011 Canadian Open PGA tournament (he does not golf), and the 2019-19 IIHF World Hockey Championships. 
Selected awards he has been the recipient of include: the Queen Elizabeth II Diamond Jubilee Medal (2012); the Martin M. Hoffman Award for Excellence in Research (UBC, Department of Medicine) (2013); the Vancouver Acute Medical & Allied Staff Award for Clinical Excellence (2015); the CASL Distinguished Service Award (2016); the Order of British Columbia (2016); and the Dr. William Webber Award from the UBC Medical Undergraduate Society (2017).
There are up to two additional positions on the board of the Vancouver Physician Staff Association.
VPSA Member at Large: Dr. Anna Borowska
Dr. Anna Borowska is a psychiatrist working at the Sleep Disorders Program at UBC Hospital.  Her first encounter with VGH was in the emergency department at the age of 12 when she fractured her tibia doing a flip on a trampoline. This was followed by being a "candy striper" at age 15, wheeling the book cart around the hospital at precariously fast speeds. After completing med school at UBC, she did a long stint as a community family physician before completing specialty training in psychiatry at UBC, where she is a clinical instructor.
Dr. Borowska has special interests in psychological well-being, personal growth, emotional intelligence, and social connectedness, which naturally lead to a passion for physician well-being.
When not at work, she likes to sing and swim with a mermaid tail. She has been a member of the VPSA Community Building and Wellness Task Group and the VA/VC Physician Wellness Steering Committee for the past few years.  She is thrilled to be a new member of the VPSA board.
Member at Large: Dr. Fahreen Dossa
Dr. Fahreen Dossa currently serves as cochair of both the VA/C Physician Wellness Steering Committee as well as the VCH DEI Meaningful Metrics Working Group. She has a longstanding passion for physician wellness, and her residency research project on physician wellbeing won a top award. She cares deeply about social justice and EDI, and she sits on a number of EDI task groups. She was recently nominated for and received the Larry Collins Award for Committee Service.  
Dr. Dossa completed her medical school at McMaster University in Ontario, and she subsequently trained in the UBC Rural Medicine Residency Program in British Columbia. She has worked in several communities in northern BC, northern Ontario, and the Northwest Territories. After obtaining a Diploma in Tropical Medicine and Hygiene at the Gorgas Course in Peru, she served overseas for a number of years with MSF and other iNGOs in Afghanistan, Pakistan, Liberia, Tanzania, and Nepal. She very much enjoys teaching and is a Clinical Assistant Professor at the Northern Ontario School of Medicine as well as at the University of British Columbia.